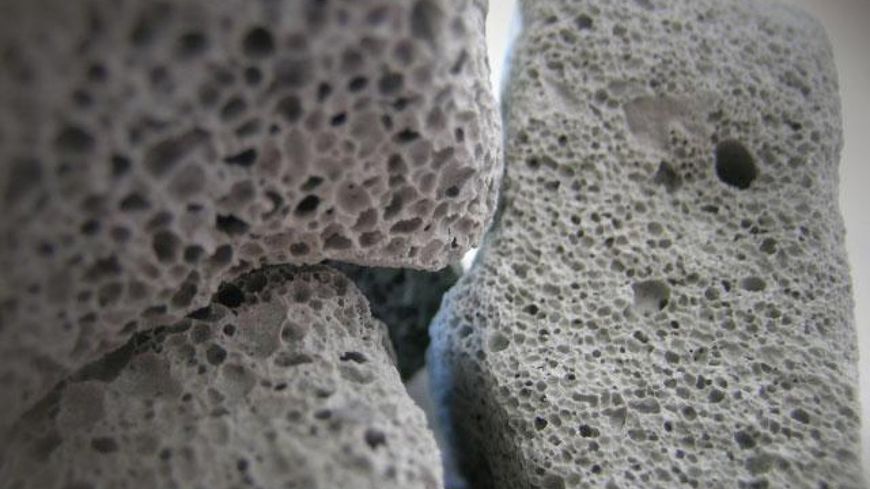 A construction material tested and approved according to European standards, the recycled glass and ground into a fine powder is mixed with mineral activator and made to rise in the oven at 950 ° like a huge cake, this forms micro bubbles of air that once split like gravel is used for drainage and thermal insulation.
Ideal for the realization of crawl spaces under slab, perimeter insulation of basement walls, insulation of flat roofs, light fillings and gardening is still little used for insulation and drainage of swimming pools.

The use of this material easy to install, unalterable over time with a high compressive strength, impermeable to water and steam is able to thermally insulate the reinforced concrete structure of the pool from the external temperatures of the subsoil and contribute significantly to energy savings by increasing the bathing in the intermediate seasons is resistant to chemicals, it can be recycled, environmentally friendly and environmentally friendly.

The compaction of 30% of the initial thickness can be done with a vibrating plate or a compressor roller without vibration. It would be advisable to lay the cellular glass gravel between two layers (lower and upper) of geotextile.

CELLULAR GLASS AN ECOLOGICAL AND ECONOMICAL PRODUCT

Back